If you are resolved to do something green for the planet this year, here are some books to start with. Celebrate Earth Day 2023 by making conscious changes, shifting gears to sustainability, and staying in touch with nature. These essential reads will help you understand the needs of Earth at the root level (so we stop the erosion of roots), and planet-friendly actions are taken up and practiced to maintain a greener & cleaner space.
This is all we have, and there's no alternative we can get – explains these books by highlighting the overutilization of resources, overconsumption, and aggravated exploitation for human wants.
Read these moving titles or Earth Day books to know where our ecology stands today and how we can better our lives by taking one green step at a time.
No One Is Too Small To Make A Difference by Greta Thunberg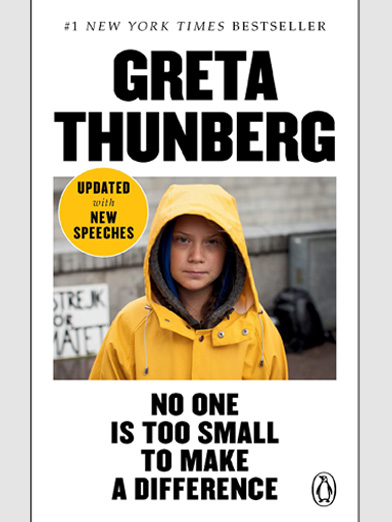 If there's anyone who can foresee the potential of united actions toward greener change, that's 20-year-old Swedish activist Greta Thunberg. The girl skipped school at the age of 19 and garnered global attention for challenging world leaders for their actions against climate change.
After spearheading Fridays For Future and receiving Nobel Prize on Climate Change, Gerta penned her moving thoughts to reach as many people as she can. Her book is a call to action and a sharp reminder of how little time we have to save the world by owning the harm we do to Mother Nature and setting up measures to mitigate them.
Braiding Sweetgrass by Robin Wall Kimmerer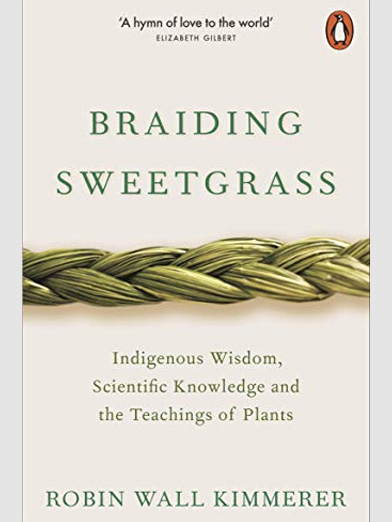 Did you know Indigenous communities around us total 5 percent of the population of the world? Their immense contribution in conserving and nurturing 80% of the world's biodiversity is helping the human race to survive to paramount levels. The book by a professor of environmental and forest biology and member of the Citizen Potawatomi Nation, Robin Wall Kimmerer, details the beauty of nature and how we can learn great values from plants and animals that surround us and live in the lap of nature.
What Can I Do? by Jane Fonda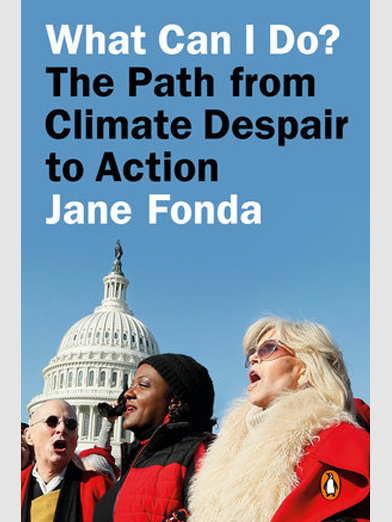 Charting her travel from despair to action, Jane Fonda details how she got inspired to protest for environmental safety on the street of the US Capitol every Friday – leading to her being arrested 5 times for civil disobedience. While narrating her Fire Drill Friday Protests, she explains how we can save oceans, use resources judiciously, and implement relevant steps for environmental justice.
The book includes a handy section at the end of each chapter on points we can take to save the planet.
On Fire by Naomi Klein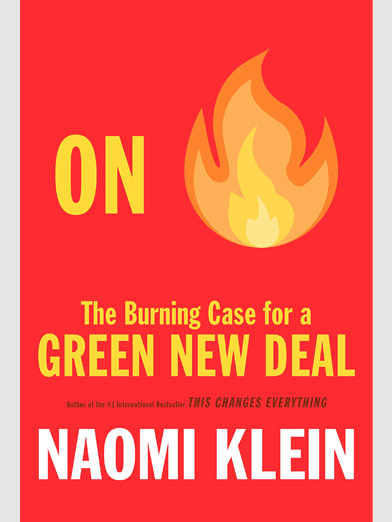 Canadian activist and author Naomi Klein is one of the best-known voices on the climate crisis right after her 2014 bestseller – This Changes Everything: Capitalism vs. the Climate. On Fire features a series of events that spotlight the emergency we're facing now and how a Green New Deal—a proposal set out by Alexandria Ocasio-Cortez and Ed Markey in the US— could address global warming and societal disparities.
These thought-provoking planet books highlight the current situation of the planet and lay action plans on how we can shift towards a greener side. You will think, talk and start taking accountability for your choices that, at large, affect the planet as a whole.
When is Earth Day 2023?
Earth Day is always celebrated on April 22nd each year. Therefore, Earth Day 2023 will be on April 22nd, 2023. The day marks an annual event celebrated globally to raise awareness and promote action toward environmental protection and sustainability – Environmental clean-up events, Awareness-raising campaigns, Education and outreach programs, and more.
Looking for authentic recommendations on movies, travel, books, wine, or immaculate dining? Download Recz, a community-based recommendations app that features a range of trending topics like movies, cosmetics, travel, fashion, books, recipes, and more. The space is exclusively created for your close-knit circle – friends, fam, or peers to share and seek personalized recommendations to empower our everyday choices.
Recz is a social revolution that shall inspire you to make the best use of your scrolls by showcasing meaningful content curated by you and your trusted connections.
Click on the link below to Download the App and enjoy the best recommendations from your trusted network.