Discover, Share, Connect
Personalized Recommendations: Recz takes personalized recommendations to next level by allowing users to share their firsthand experiences and recommendations in a dynamic format. Whether it's a new restaurant,

best book recommendation app,

an incredible travel destination, or a must-watch movie, you can share recommendations or seek one.

Community-Driven Content: Recz is about community engagement. Only your friends, family, peers, or people you follow can see your posts and share their personal stories and videos and star-rate other posts, fostering an inclusive environment where individuals can connect, inspire, and learn. 

Category-Specific Stories: Unlike generic social media platforms, Recz focuses on category-specific stories, ensuring that users receive recommendations tailored to their specific interests. Whether you're a fashion enthusiast, a foodie, or a travel lover, you can easily explore and discover recommendations that resonate with your passions, all in one place. 
Exciting and Mindful Social Media Engagement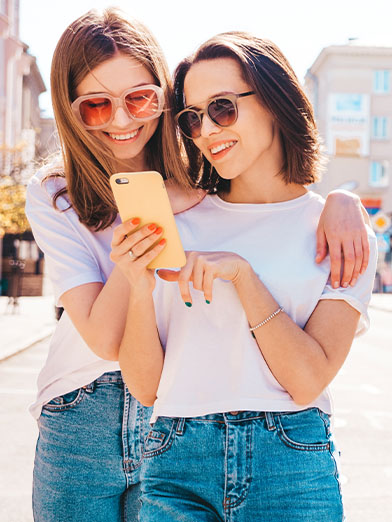 As Recz continues to evolve, it strives to create an ever-growing network of individuals who are passionate about sharing and receiving recommendations. The app features curated content from your trusted connections to enrich your social scrolls and help you make your next best decision. 
Recz is just the beginning of a larger vision to reshape how we explore the "best of" everything shared by our trusted connections.
Create Posts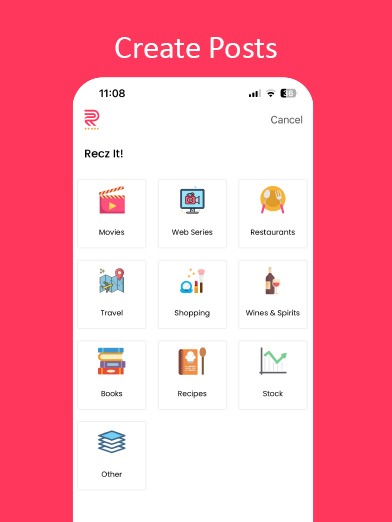 Share personalized posts, videos, and stories with your close-knit people to engage and empower their next decision. 
Discover Content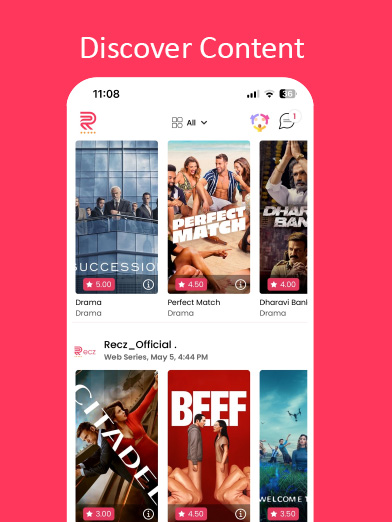 Seek tried and tested feedback, latest scoops, and what's hot in town – all shared by your trusted connections! Recz is the best app for movie recommendations, fashion, tv shows, and more. 
Diverse Recommendations. One Place.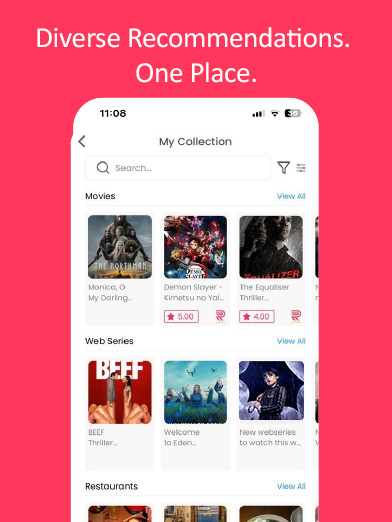 From movies, fashion, and food, to travel, tv shows, books, and beyond, Recz features authentic recommendations in one place. 
Build Your Community
Be a part of the Recz community to explore curated content and share your experiences without any restraint. Build your own community with friends and peers to know 'what's trending.'
Ask Recommendations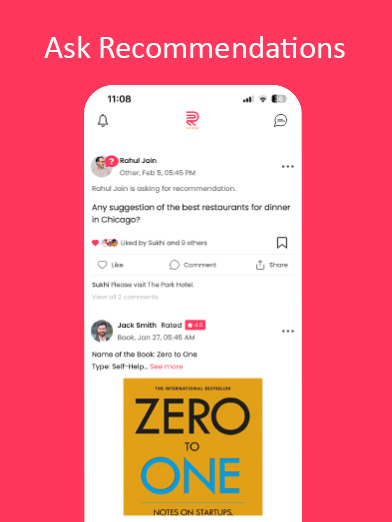 Want suggestions for your next travel? Ask questions on diverse topics like best app for stock recommendations and receive personalized feedback from your people who have been there, done that! 
Organize and Save Posts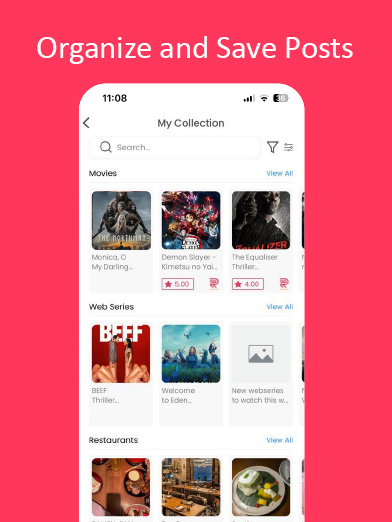 Easily save and access your favorite posts in 'My Collection' section on the Recz app. All your saved posts are organized categorically. 
Star-rate Your Favorite Posts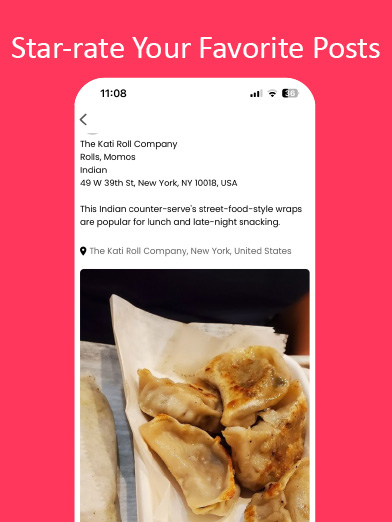 Rate your favorite posts with stars to encourage honest recommendations from people and inspire community engagement. 
Invite Your People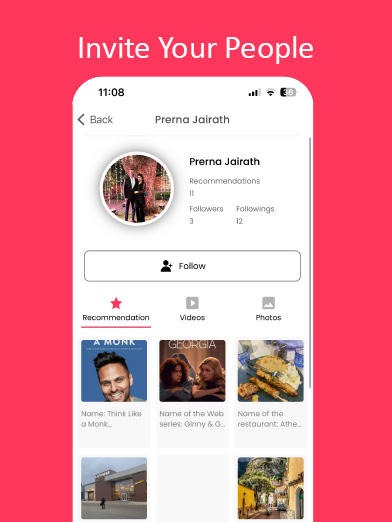 Add your friends, family, and peers to build a community of trusted connections. Invite your people to share and get honest suggestions across diverse categories.

Download the Recz app today and start discovering exciting and meaningful content – all shared by your friends, family, and peers!