Imagine a journey where your taste buds become explorers, and every bite is a passport stamp to a new culinary destination. In a world filled with great cuisines, certain restaurants stand out as gastronomic pilgrimage, drawing food enthusiasts from every corner of the globe. 
These restaurant recommendations are not just places to satiate hunger; they are temples of culinary artistry, where chefs weave magic with flavors, textures, and presentation.
Hop on as we take you on a delectable tour of the top restaurants around the world worth traveling for. From exquisite Michelin-starred restaurants to hidden gems tucked away in bustling cities, these culinary hotspots offer unforgettable experiences for the discerning palate. 
"Noma" – Copenhagen, Denmark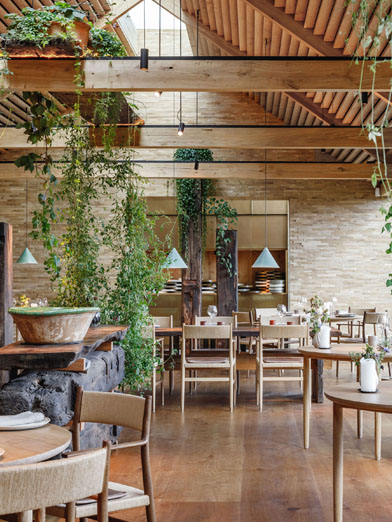 Noma is a renowned culinary destination led by chef René Redzepi. With two Michelin stars, this restaurant has garnered international acclaim for its innovative and groundbreaking approach to Nordic cuisine. 
The recommended restaurants showcases locally sourced ingredients, often foraged from the Danish landscape, and transforms them into artful dishes that highlight the flavors of the region. 
Star Rating: Two Michelin Stars

Location: Strandgade 93, 1401 Copenhagen K, Denmark

Approximate Budget: $600-$800

Cuisine Served: New Nordic Cuisine

Famous Dishes: The Hen and the Egg, Milk Skin and Caviar
"El Celler de Can Roca" – Girona, Spain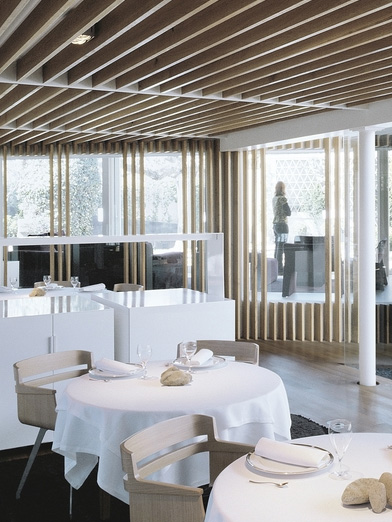 El Celler de Can Roca is renowned for its impeccable service, elegant ambiance, and extensive wine selection. It offers an unforgettable dining experience where creativity, passion, and a deep-rooted culinary heritage.
Star Rating: Three Michelin Stars

Location: Can Sunyer, 48, 17007 Girona, Spain

Approximate Budget: $500-$700

Cuisine Served: Modern Catalan Cuisine

Famous Dishes: Catalan Landscapes, Bonsai
"Osteria Francescana" – Modena, Italy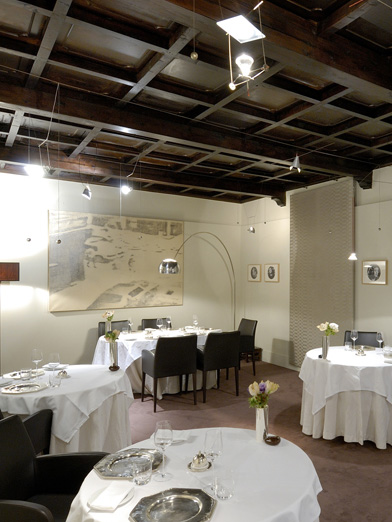 With three Michelin stars, Osteria Francescana presents a contemporary take on Italian cuisine, blending tradition with avant-garde techniques. Each dish tells a story, showcasing Bottura's inventive approach and commitment to preserving Italian culinary heritage.
Star Rating: Three Michelin Stars

Location: Via Stella, 22, 41121 Modena MO, Italy

Approximate Budget: $400-$600

Cuisine Served:Modern Italian Cuisine

Famous Dishes: Five Ages of Parmigiano Reggiano, Oops! I Dropped the Lemon Tart
"Eleven Madison Park" – New York City, USA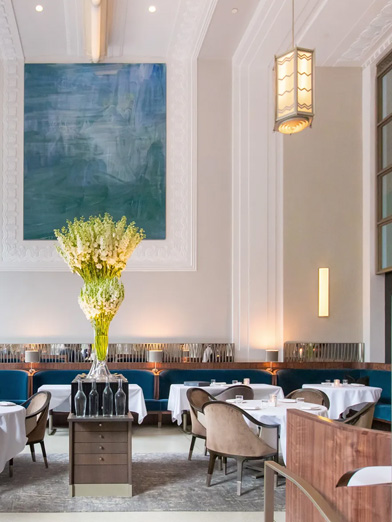 Located in the heart of New York City, Eleven Madison Park is a three-Michelin-starred restaurant helmed by chef Daniel Humm. The menu reflects a seasonal and locally sourced approach, showcasing the flavors of the Hudson Valley and beyond. 
Adding to your sensory delights is the elegant Art Deco-inspired interior, coupled with attentive service to create an atmosphere of timeless luxury.
Star Rating: Three Michelin Stars

Location: 11 Madison Ave, New York, NY 10010, USA

Approximate Budget: $600-$800

Cuisine Served: Contemporary American Cuisine

Famous Dishes: Honey-Glazed Duck, Milk and Honey
"Central" – Lima, Peru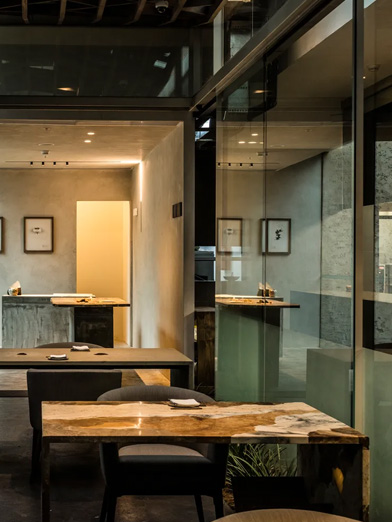 Central is celebrated for its innovative approach to showcasing Peruvian cuisine and biodiversity. Their menu takes diners on a culinary expedition through Peru's diverse ecosystems, incorporating native ingredients and ancient techniques.
Central reveres the rich culinary heritage of Peru, reimagining traditional flavors in extraordinary and unexpected ways.
Star Rating: Two Michelin Stars

Location: Av. Pedro de Osma 301, Barranco, Lima, Peru

Approximate Budget: $300-$500

Cuisine Served: Modern Peruvian Cuisine

Famous Dishes: Altitude, Tropical Ceviche
Access Personalized Recommendations with Recz
Recz is unique and simplified. Based on community-building, the app features tried and tested recommendations on diverse categories, including recommend a restaurant, fashion, movies, books, stocks, and more, all in one place. The content is shared by your close-knit circle, friends, family, and peers to replace your mindless scrolls with actionable content.                
Say goodbye to anonymous suggestions from Gram or Facebook and discover the empowering content to help you make your next best decision. 
Planning a getaway or seeking a Michelin-starred restaurant? Recz has it all shared by your trusted connections who have been there and done that!
Download the Recz app today and explore authentic Recz recommendations from people you trust.