The entertainment industry is always on the lookout for fresh talent, and young actors often steal the spotlight with their remarkable performances.
These talented actors under the age of 20 have been making waves and leaving audiences in awe of their acting prowess. Whether it's the deadpan wit and morbid interest of Wednesday Addams, played by Jeena Ortega in the series "Wednesday," or the maturity and depth of Elevan showcasing her psychokinetic or telepathic abilities in "Stranger Things," you can expect certain amazement in every scene played by these child thespians. 
In the Recz edit of child actors creating history with remarkable talent, we've scouted the best ones with their movie recommendation making waves and how! 
Millie Bobby Brown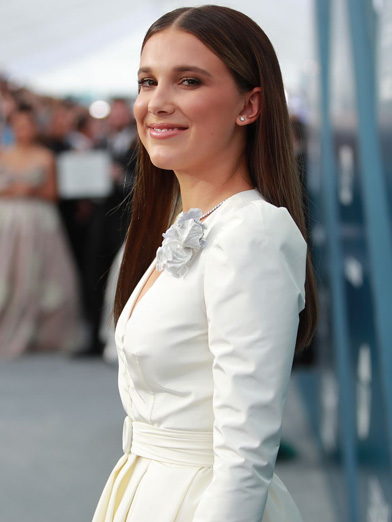 Millie Bobby Brown, at 17, rose to prominence with her role as Eleven in the popular Netflix series "Stranger Things." Despite her young age, Brown displayed remarkable acting skills, bringing a sense of vulnerability, strength, and mystery to her character. 
Her ability to convey complex emotions and captivate audiences with her performance earned her widespread acclaim and numerous award nominations. Beyond acting, Brown has also shown her versatility as a producer and model, solidifying her status as a multi-talented young star.
Famous for: The Stranger Things
Upcoming movies and tv shows: Damsel, Jake Bongiovi, Millie Bobby Brown.
Noah Jupe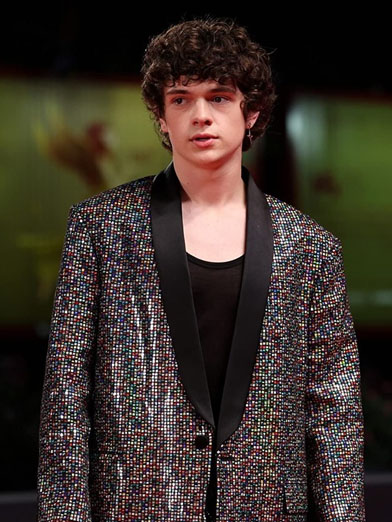 At just 16 years old, Noah Jupe has already proven himself to be a versatile and talented actor. He gained attention for his role in the horror film "A Quiet Place," where he delivered a compelling performance as a young boy navigating a world of silence. 
Jupe further showcased his range in the critically acclaimed drama "Honey Boy," where he portrayed a young version of Shia LaBeouf's character. 
With his ability to bring depth and authenticity to his roles, Jupe has quickly become a sought-after young actor in the industry.
Famous for: A Quiet Place, Ford vs Ferrari
Upcoming movies and shows: A Quiet Place Part II
Elsie Fisher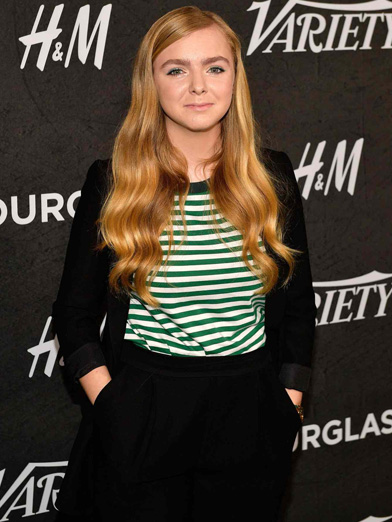 Elsie Fisher, currently 19 years old, made a lasting impression with her lead role in the coming-of-age film "Eighth Grade." Her portrayal of Kayla Day, a socially awkward teenager grappling with the challenges of adolescence, was widely praised for its authenticity and relatability.
Fisher's naturalistic acting style, emotional depth, and ability to convey vulnerability resonated with audiences and critics alike. Her performance in "Eighth Grade" catapulted her into the spotlight, and she continues to be recognized as a talented young actress with immense potential.
Famous for: Barry
Upcoming tv shows and movies: The Summer I Turned Pretty Season 2
Storm Reid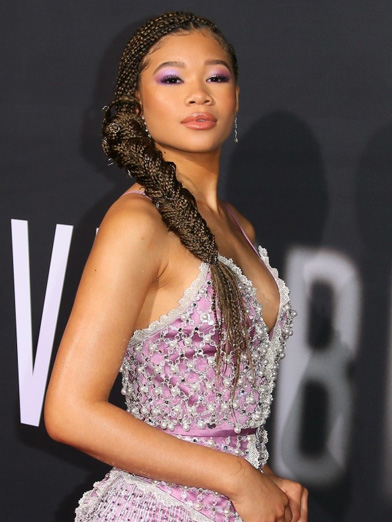 Storm Reid, now 18 years old, gained recognition for her role as Meg Murry in the fantasy film "A Wrinkle in Time." Her portrayal of the determined and intelligent young protagonist showcased her ability to anchor a film with her charisma and talent. 
Since then, Reid has taken on a variety of roles in both film and television, displaying versatility and an impressive range as an actress. She has been praised for her ability to convey deep emotions and captivate audiences, solidifying her status as a rising star in the industry.
Famous for: One Way, The Suicide Squad, Missing
Upcoming tv shows and movies: The Nun 2
Finn Wolfhard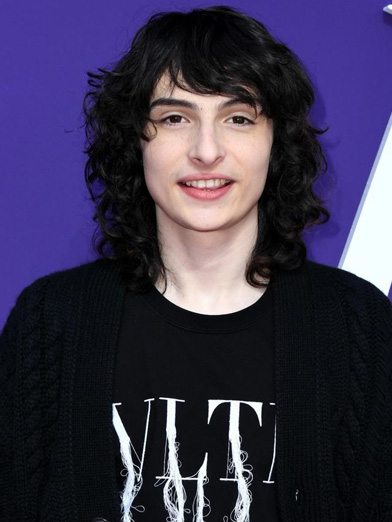 Finn Wolfhard, currently 19 years old, first gained widespread acclaim for his portrayal of Mike Wheeler in the Netflix series "Stranger Things." Known for his quick wit and natural charisma, Wolfhard brought charm and depth to his character, contributing to the show's success. 
He further showcased his talent in the horror film "It," where he played the character Richie Tozier, and in "The Turning," where he displayed a more intense and dramatic side of his acting abilities. 
With his youthful energy, charisma, and ability to tackle diverse roles, Wolfhard has established himself as a promising young actor with a bright future ahead.
Famous for: Guardians of The Galaxy Vol. 2, IT, Ghostbusters: Afterlife 
Upcoming movies and tv shows: The Hell of a Summer
Moosa Mostafa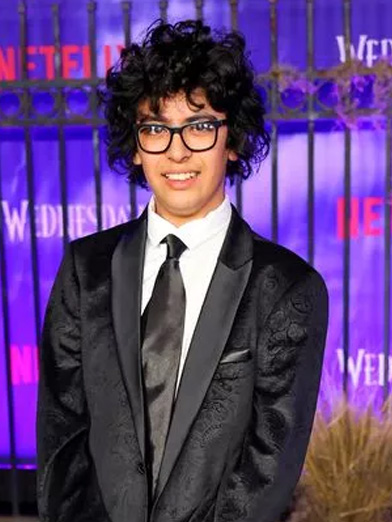 The 14-year-old British actor, Moosa Mostafa age, garnered worldwide attention for his quirky and fascinating role in The Wednesday, where he played the role of a student named Eugene Ottinger with psychic powers to control bees. Mossa Mostafa 
Famous for: The Wednesday, The Last Bus
Moosa Mostafa movies and tv shows: Nativity Rocks, The Last Bus, The Wednesday. 
*His upcoming movies and tv shows are yet to be announced. 
Your One-Pass to Access Authentic Recommendations: Recz
Planning for a perfect getaway this summer? Or exploring the best eateries in Nashville? Recz, a community-based social app, features tried and tested Recz recommendations on diverse categories like fashion, food, movie recommendation, tv show recommendations, and more shared by your friends, family, and peers.
This makes the app a safe space to share your personal and exciting narratives, seek authentic suggestions, and connect with people that turn into meaningful relationships. 
Say more with every post! Share stories, posts, and videos, and ask for opinions from your trusted connections. They've been there and done that, so you can make foolproof plans every time!