With the seasonal shift from winter to spring – especially sartorially, we enjoy a sense of freedom from layered pullovers, denim jackets, knits, and boots. Bidding adieu to heavy outwears and welcoming breezy dresses, sheer layering, detailed denim, and ruby slippers give an instant mood lift, much like your Starbucks! 
Talk about Spring Trends 2023, and there's aplenty to look forward to. The many wearables of spring reflect your mood – distressed denim, tank top, flannel shirt, or sheer maxi dresses, and chart out ways for you to flaunt your body type. Be it the utilitarian preparedness of spring fashion or its streamlined minimalism, these top picks by Recz take a front seat on style and are enough to set your pictures alight. 
Eager to transition to a spring wardrobe? We've scoured the best picks you can have on from AM to PM with much delight. 
Wide-Leg Denim by Zara
The mid-rise jeans with a five-pocket design and extra-long wide legs make you spring-ready when paired with a white tank top or flannel shirt. Denim is usually loud and may evoke an inflated sense of fashion when paired with heavy outwears like bomber jackets or long coats. 
When a girl stepped out wearing a rugged denim and pastel pink camisole, it only reconfirmed the trend of returning to basics and staying true to vogue. 
Ribbed T-shirt by H&M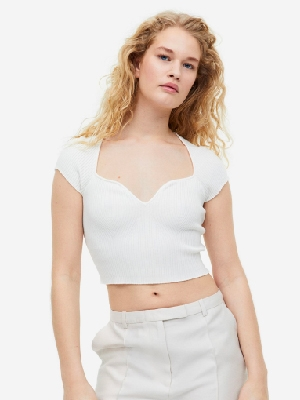 Basic is the new trend, screams this white fitted top by H&M. For spring fashion starters, you can pick this sweetheart neckline white crop top with distressed or plain solid denim to emulate a chic yet basic trend that's sure to stay. 
Pleated Satin Dress by Mango
When out for a party, embrace the flamboyant style of this perfectly plated shiny sating dress to turn heads and how! The long puffed sleeves with side slits and rounded neck are simultaneously elegant and edgy. 
Mini denim skirt by Calvien Klien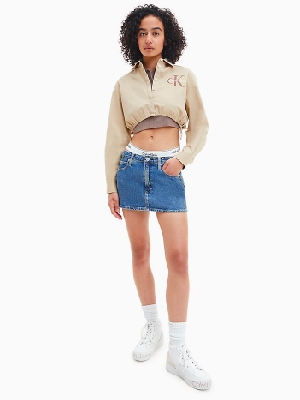 The fashion industry orbits around celeb wear and inspires the common to follow the trend. Polar apart, this slit macro mini denim skirt has been a timeless style and top pick by ladies worldwide, inspiring giant fashion brands to repurpose and bring back the denim skirt in novel ways.  
This mini denim skirt is modern and chic, evoking a sense of fashion when paired with cashmere or crop tops.