The continual trend of trusting the digital world to improve our everyday decision-making contributes to ever-growing connections to the World Wide Web. As per data, the number of internet users globally stood at 4.9 billion people in 2021, stating that almost one-third population has access to the internet, and about half of this population bases their everyday decisions on feedback, customer comments, and alike. How unbiased are these anonymous feedbacks? How do you search for the authentic best recommendation app for products you wish to buy or seek a guide to places you'd want to visit? 
Recz is a one-stop social app fueled by the desire to make authentic recommendations accessible. The community-based social application is future-forward and meaningful that features tried and tested feedback on a range of categories like Fashion, Food, Travel, Movies, Cosmetics, Book, and more. The one goal Recz attempts to achieve is to support your decision-making. Helping you make your everyday choices in a more authentic way, Recz fosters connectivity in novel ways so you get access to recommendations from your trusted connections – friends, family, and peers. 
From Mindless to Meaningful Scrolls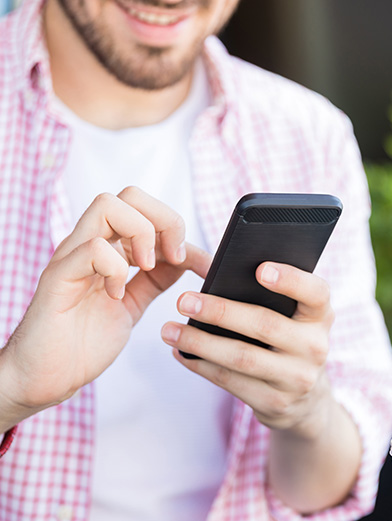 Recz features curated content on trending categories to help you make foolproof plans every time. Seek the latest scoop on fashion, travel, cosmetics, or more from people in your close circuit who have been there and done that! The app is a social revolution in the world of rising social media consumption, and the testament is its organized User Interface that lists recommendations from friends, fam, and peers categorically. 
Sure, you can ask your Facebook on Gram followers about the best places to travel in dm's, polls, or stories, but how far do these recommendations stand true? Are they ever tried? How will you know about the ins and out of that place? This and more is what Recz, the best recommendation app answers! 
Do you find yourself scrolling through Netflix to watch the best horror or thriller flick, and there are so many options that you resort to watching Friends for the 11th time? Or do you just plan a date and want to know about the best things to do near me? Recz is your guide to making the right decisions with curated content shared by your friends, fam, and peers. Plus, you can share too! 
How does Recz work?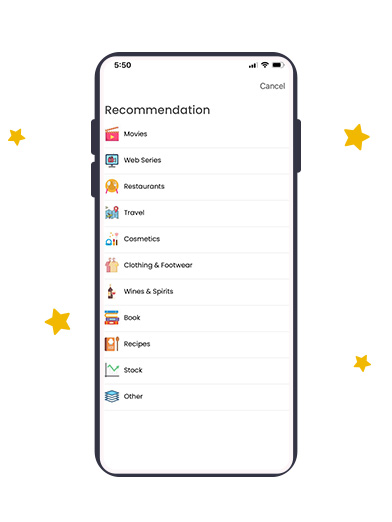 Recz is unique and organized. The app features a range of trending categories like fashion, beauty cosmetics, travel, books, recipes, stocks, and more for you to glance through and simplify your decision-making. You can post stories, pictures, and videos, chat with your trusted connections, and have a whole lot of fun. The app offers aplenty to keep you mindfully occupied with suggestions and feedback from people whom you look up to. Imagine one day you got inspired by your coach and would like to know the books they read or the news they follow. Recz has your answers! Instead of countless random suggestions by anonymous followers, the app features curated and precise content from your friends, fam, and peers. Recz is a community-based best recommendation app that fosters connections in a safe bubble with your trusted connections. 
Know your friends a lot more: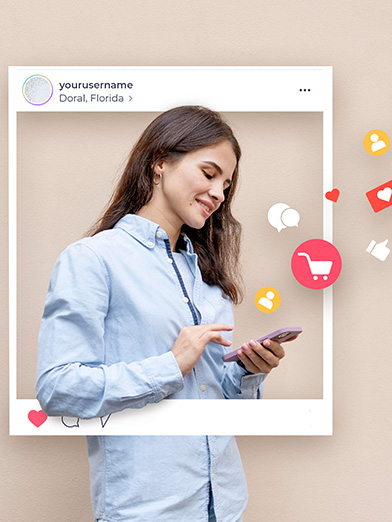 Peep into their latest visits, books they follow, or clothing trends they love. 
Access authentic content: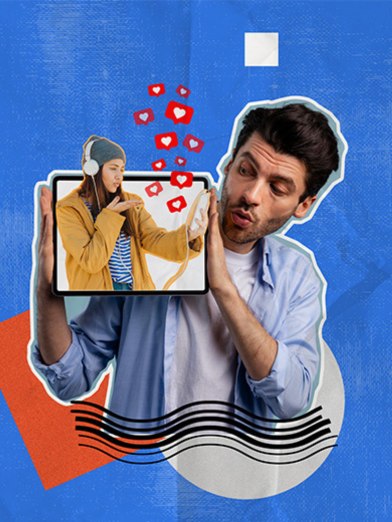 Recz features honest recommendations posted by your trusted connections, viz, friends, family, and peers, so you make assured and foolproof plans every single time. 
Explore latest recommendations: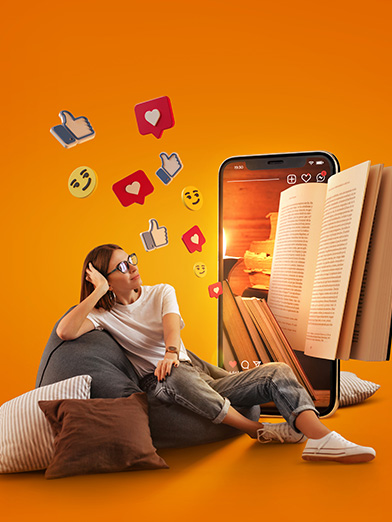 Get insights into what's trending in food, travel, movies, fashion, cosmetics, and more. We feature curated content to empower your everyday decisions. 
Click on the link below to Download the App and enjoy the best recommendations from your trusted network.