Satiate your bingeing needs with fresh-of-the-season TV shows on Netflix that deserve a top slot on your watchlist for the week. From the comeback of the highly revered psychological thriller, You Season 2 to the much-praised sitcom Not Dead Yet, you've aplenty for your obsession with TVs. No matter if you're a fan of Better Call Saul, or Breaking Bad, or The Great British Baking Show, we've scoured the best of the season to make an absolute entertainment watchlist for the weekend.
Sit and satiate your hunger for TV shows with the Recz guide to top recommended shows with a blend of thrill and eerieness so you can watch and chill!
You Season 4: Part 1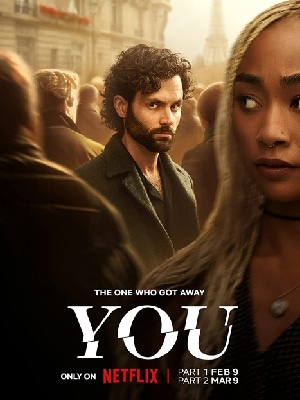 This gripping show explores love, obsession, agitation and the blurred line between right and wrong. The globally acclaimed TV show returns with a fourth season, with this time, Joe Goldberg (Penn Badgley) finds himself in London. After the turmoil with Love Quinn, which culminated in her death, Joe now works as a professor, viz, Jonathan Moore, who is part of a privileged elite circle.
Toiling to bury the past and start afresh across the pond, Joe finds a new obsession taking over him. The series is an adaptation of a collection of novels by Caroline Kepnes.
My Dad: The Bounty Hunter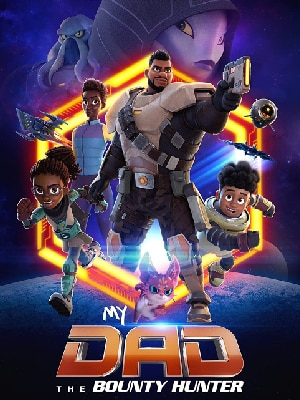 The animated space adventure follows Lisa and Sean, who are in an absolute shock upon realizing their average dad is an intergalactic bounty hunter. They sneak into his car to have quality time but end up on a laser-dodging, alien-fighting, and hyper-space expedition of a lifetime.
The duo of kids tries to help their superhero dad in capturing his toughest fight but must ensure to get home before mom gets a whiff of anything.
Not Dead Yet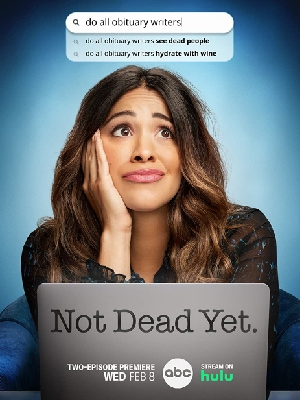 An adaptation of Potter's novel, Confessions of a 40-something F**k Up, this show features Nell Serrano, a broke and newly single lady craving the life and job she'd lost five years ago. In her desperate pursuit of getting back the life she wants, Nell latches on the only job she can manage to get: writing obituaries.
Soon she starts seeing the dead humans she's entrusted to write these obituaries for. In this experience, she explores how every person is a work-in-progress.
While the subtle humor shall keep you occupied throughout the series, Nell's phenomenal performance in the show will have you talking long after the credits roll.
The Exchange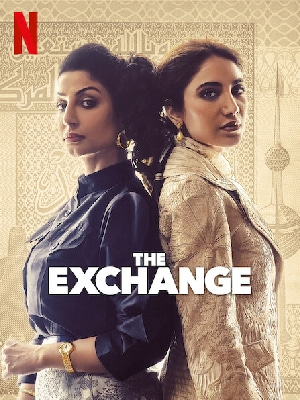 Netflix's first TV show in Kuwait – The Exchange, is one show you'd not want to miss. The show spotlights two women defying gender norms in 1980s Kuwait to make a mark for themselves in the stock exchange industry.
With elevated competence, mathlete cousins Farida and Munira set out to pioneer Kuwait's stock exchange's chaotic and cutthroat business atmospheres. As they dethrone their amoral male colleagues to score the lead position, they end up making enemies and must fight back enough to find a way to have the life they aspire for.
The series is inspired by real events, featuring Rawan Mahdi and Mona Hussain in poignant roles.
Get the latest scoop on what's trending in varied categories like movie recommendations, fashion, travel, things to do near me, and more only at Recz. We're a one-stop shop for personalized recommendations curated especially to give you the 'best of' everything you'd consider to make the right choices every time!
Want to explore the world of most sought-after recommendations?