Thinking of weekend plans with BFFs? We've scoured the new movie releases you'd consider watching. From the return of the fifth installment in the Evil Dead franchise, Evil Dead Rise, to the animated super hype adventure of Super Mario in Super Mario Bros.: The Movie, and more, the sharp witting, gripping plotlines, and an excellent cast of 2023 movie releases will amaze you and excite your weekend. 
Evil Dead Rise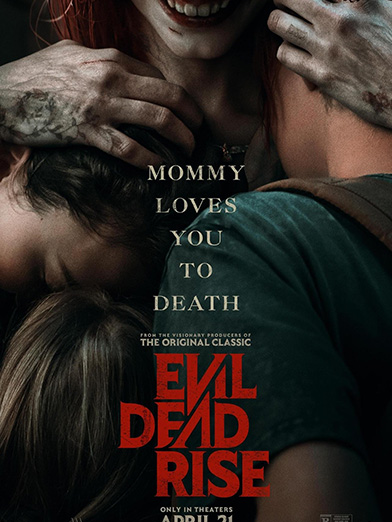 Evil Dead Rise is an upcoming horror and the fifth installment in the Evil Dead franchise, following the original 1981 film and its sequels, as well as the 2013 reboot. The movie is directed by Lee Cronin and produced by Sam Raimi, the creator of the original Evil Dead.
Evil Dead Rise will feature a new cast of characters and a gripping storyline that takes place in the same universe. The movie is set to follow two estranged sisters, played by Alyssa Sutherland and Lily Sullivan, who reunite after a tragedy and end up battling an onslaught of demonic forces unleashed by the Necronomicon, the book of the dead.
The upcoming movie releases promise to deliver the same intense, gory horror that the Evil Dead franchise is known for while also exploring new themes and characters. 
The movie is released in theatres worldwide. Book your tickets now! 
Super Mario Bros: The Movie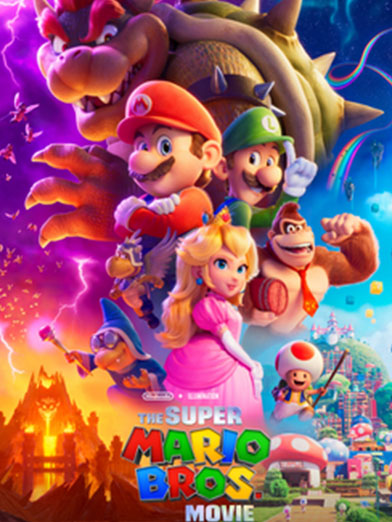 The Super Mario Bros. Movie is a 2023 animated adventure film based on Nintendo's Mario video game franchise. Produced by Universal Pictures, Illumination, and Nintendo, the film is directed by Aaron Horvath and Michael Jelenic and scripted by Matthew Fogel.
The movie is about Italian-American brothers Mario and Luigi, who have recently ventured into a plumbing business in Brooklyn, to the mockery of their antagonistic ex-employer Spike and the disapproval of their father. 
After seeing a water main leak on the news, Mario and Luigi go underground to fix it but are sucked into a Warp Pipe and separated. Unknown by the adventure that awaits their visit, Mario Bros run into a toiling adventure wanting to release a princess caged in a kingdom. 
The movie is released in theatres worldwide. Book your tickets now! 
Luther: The Fallen Sun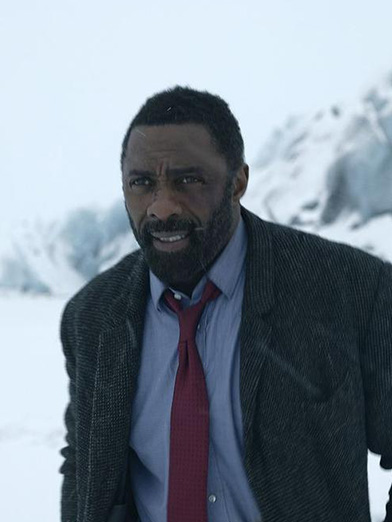 A gruesome serial killer is on a spree to terrorize London while ingenuous but disgraced detective John Luther sits behind bars. Haunted by his failure to capture a cyber psychopath who now mocks him, Luther plans to break out of prison to complete the job by any means. The movie has a thought-provoking plotline, brilliant writing, and revelations that will pose questions in your mind. If you are looking for a great watch this weekend, Luther: The Fallen Sun will never cease to amaze you.
The movie is available to watch on Netflix.
Glass Onion: A Knives Out Mystery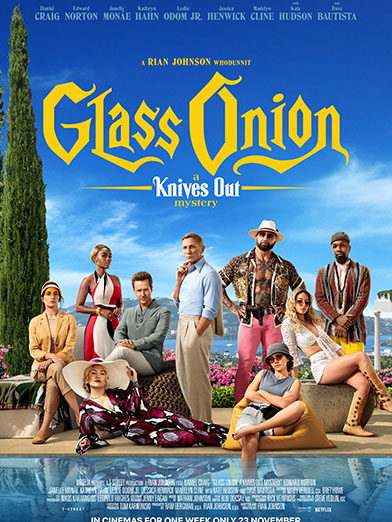 A world-famous detective named Benoit Blanc heads to Greece to uncover the layers of a mystery surrounding a tech billionaire and his highly poised crew of friends. When one of the members turns up dead, Detective Benoit Blanc is put on the case to solve the murder mystery. 
The movie has an eye-widening storyline and has scored good ratings on IMDb and rotten tomatoes. Sure to keep you on the edge of your seat, Glass Onion: A Knives Out Mystery is a certain pick to watch with your mystery-loving friends. 
Looking for more authentic and reliable recommendations on fashion, travel, books, cosmetics, movie recommendation, tv shows, and more? Recz is a new-age social recommendations app that features curated content by your friends, family, and peers. 
The app is a community-driven platform populated by a tight-knit group of people to foster meaningful connections and inspire you to chat and share posts and videos without any restraint or censorship. 
Click on the link below to Download the App and enjoy the best recommendations from your trusted network.